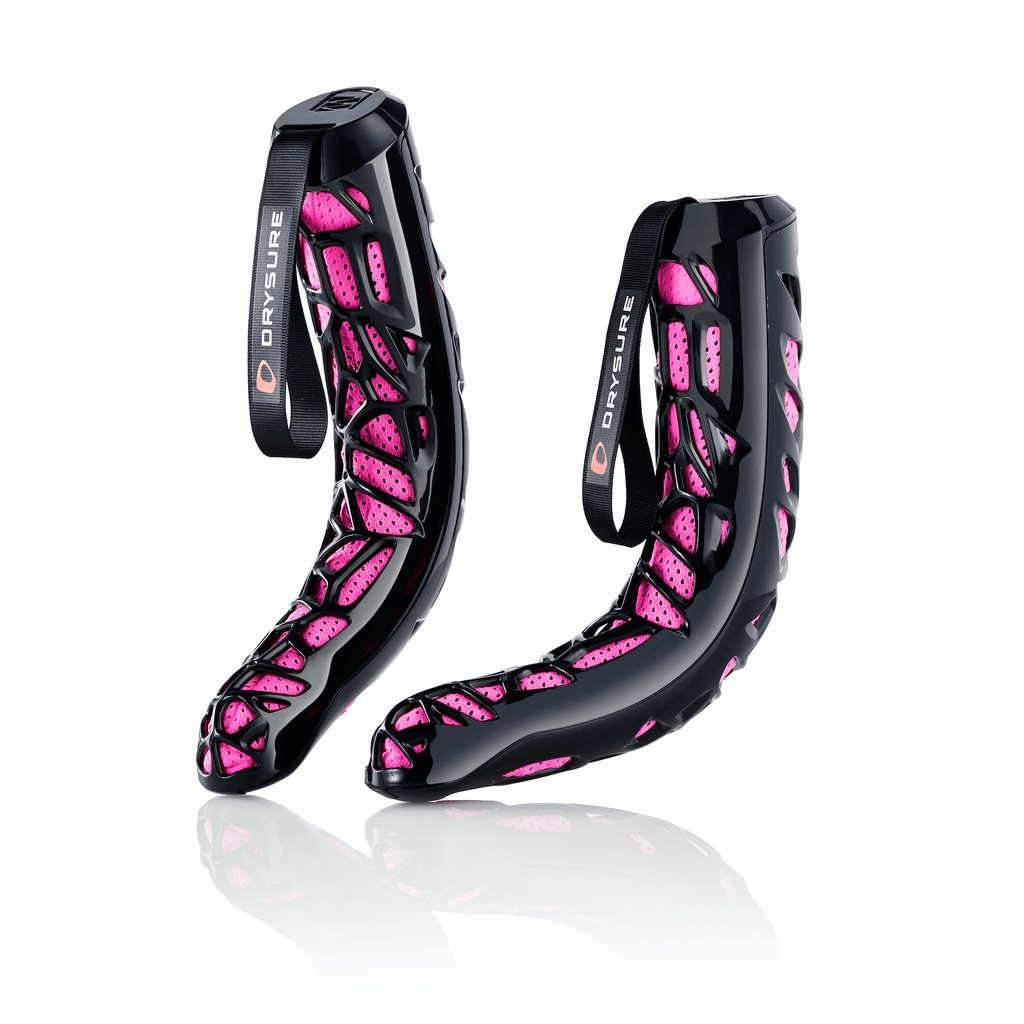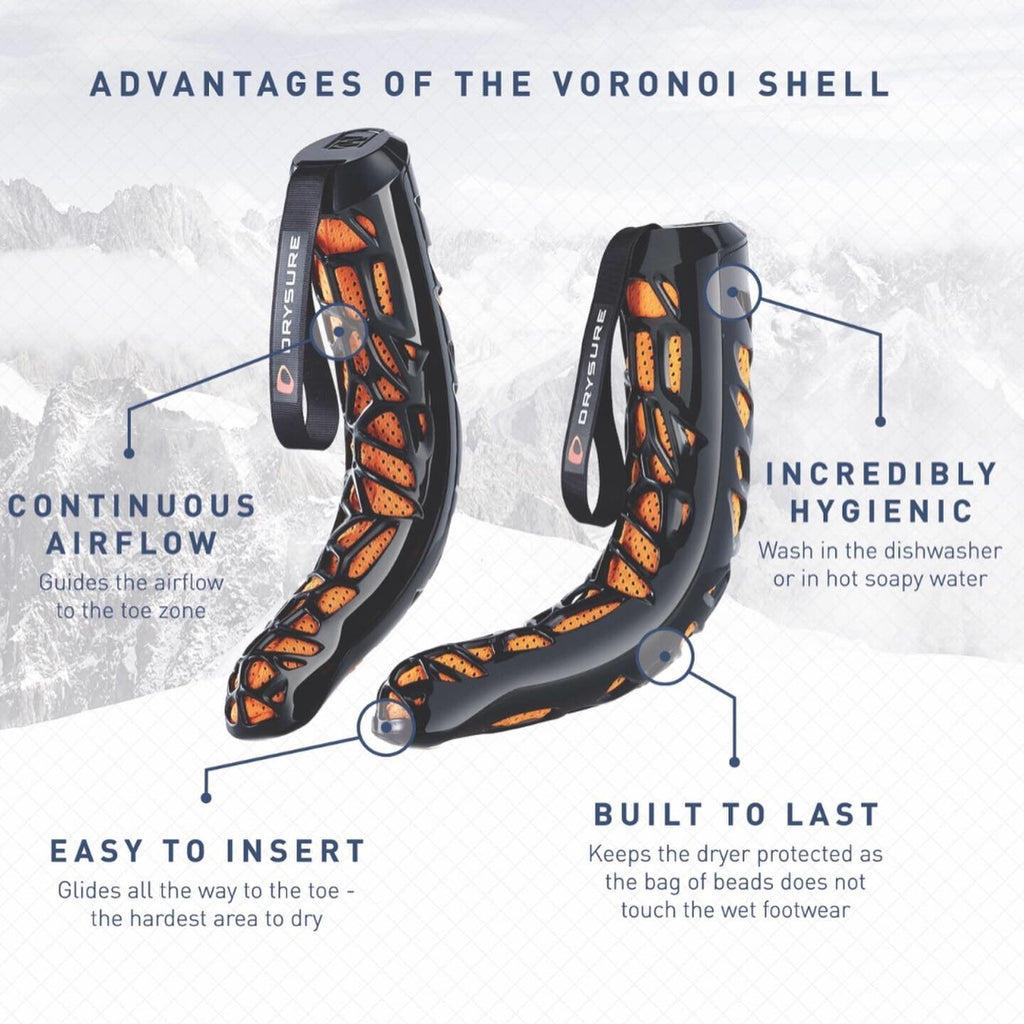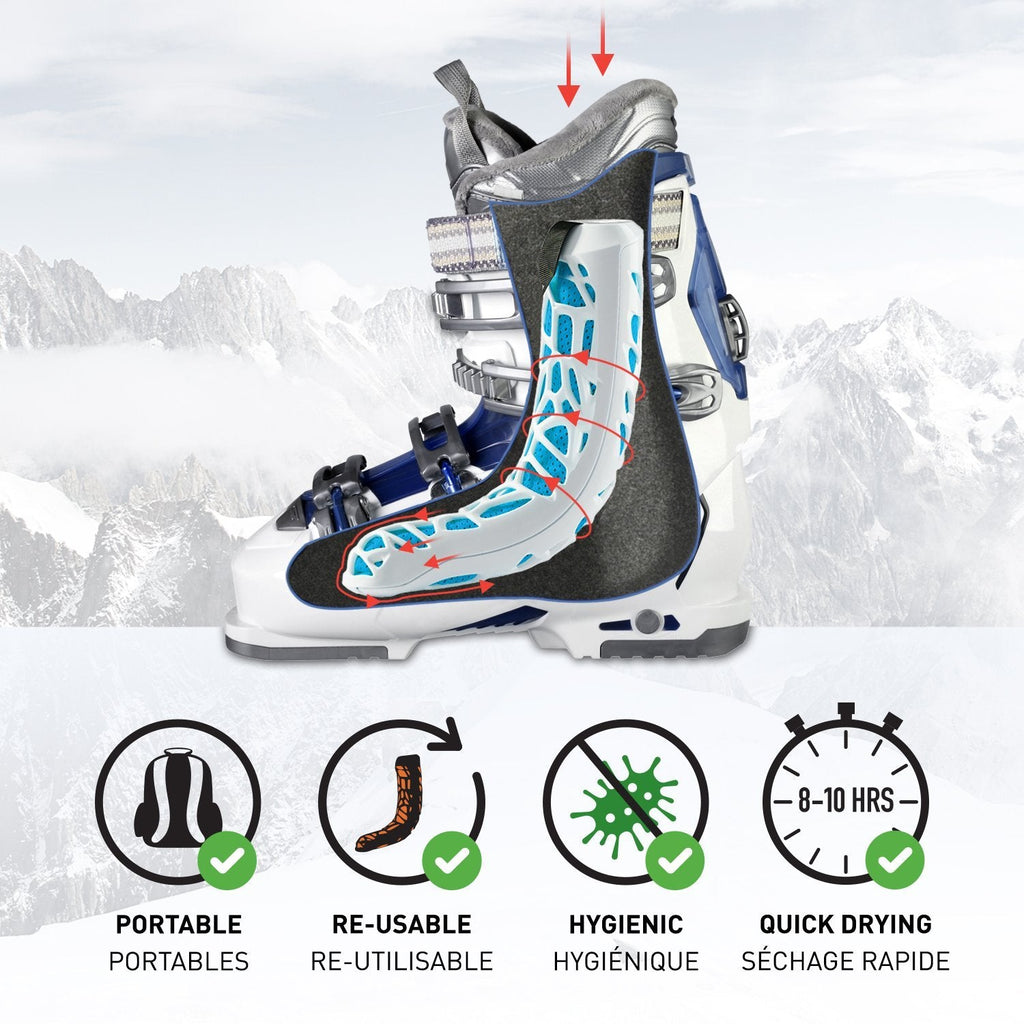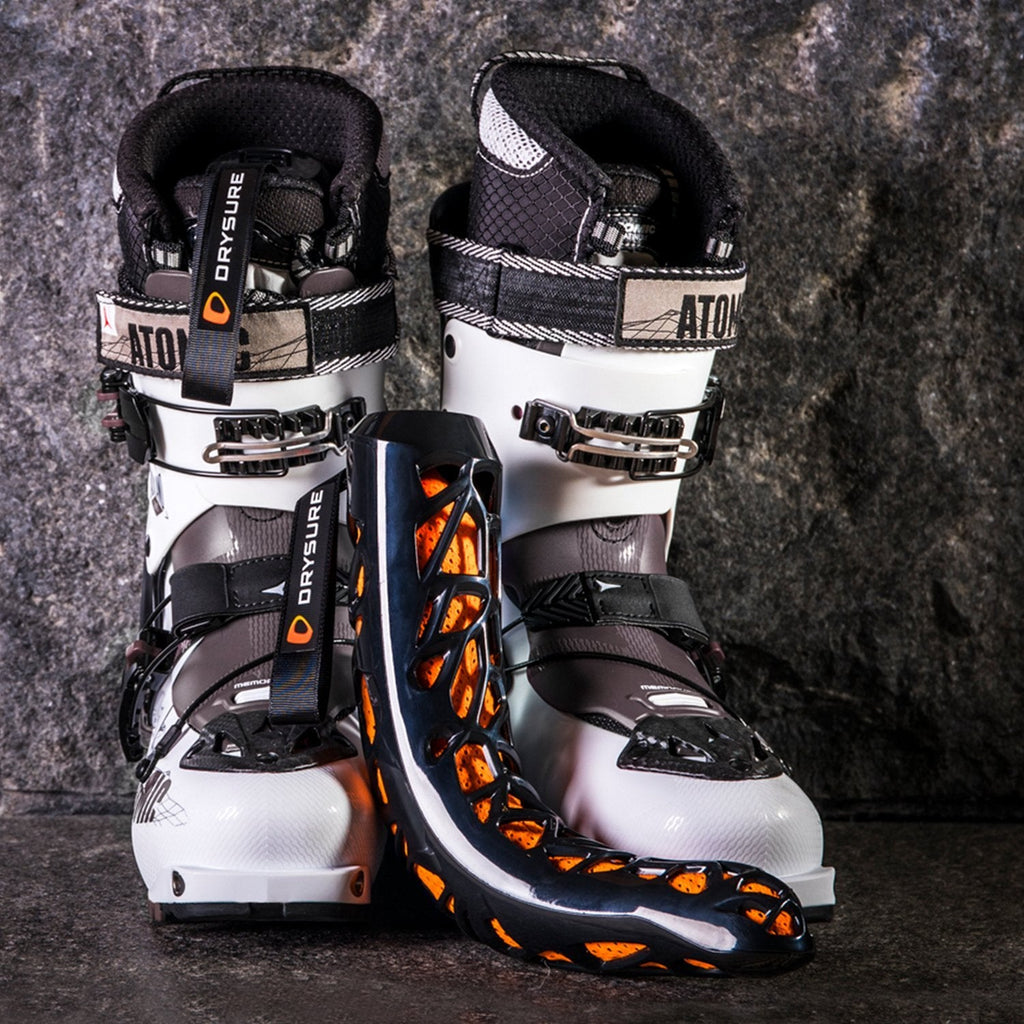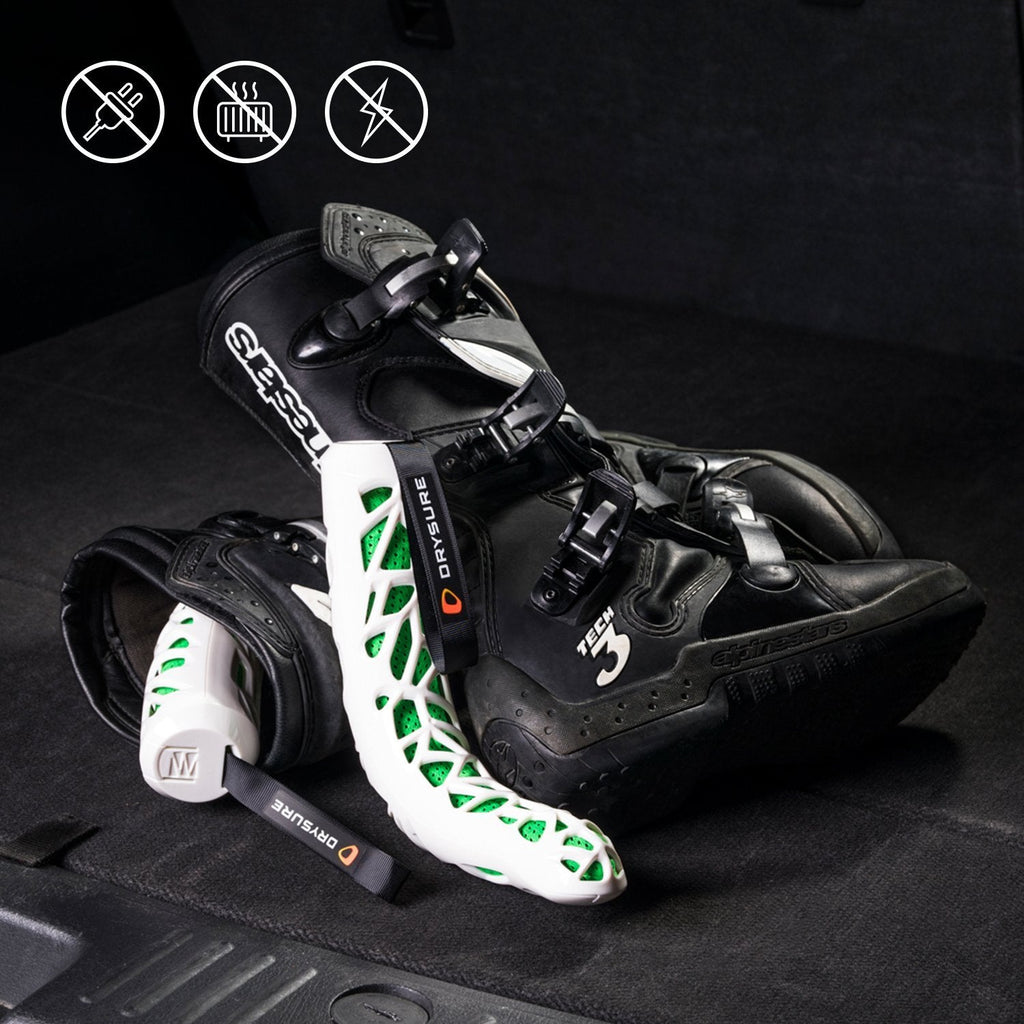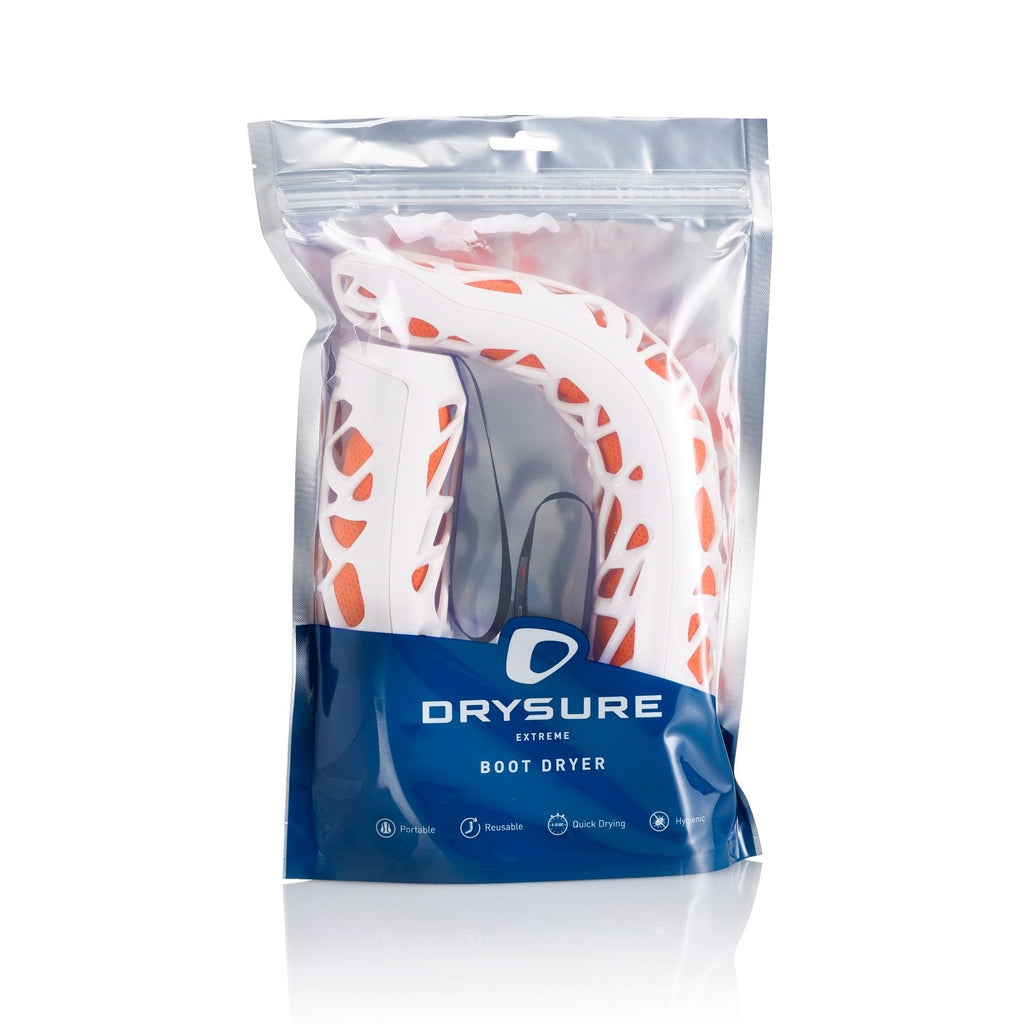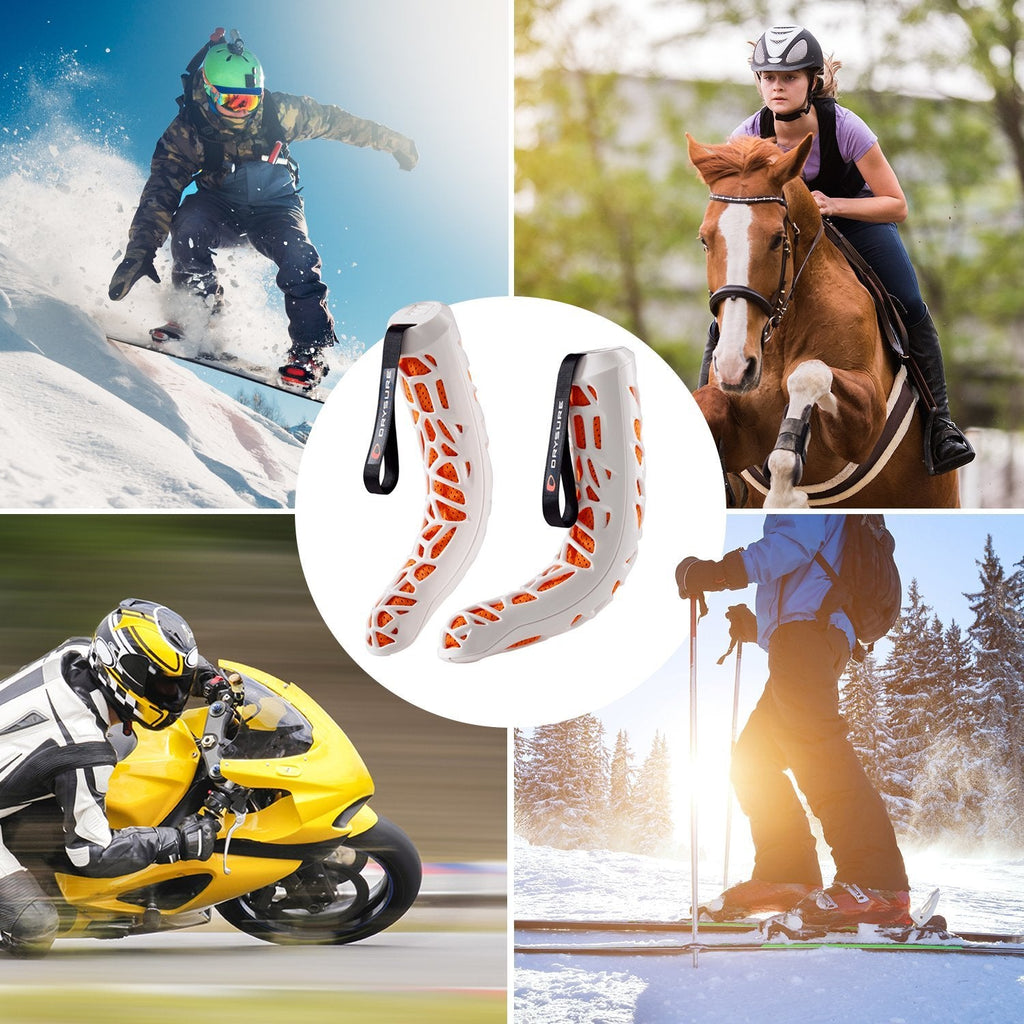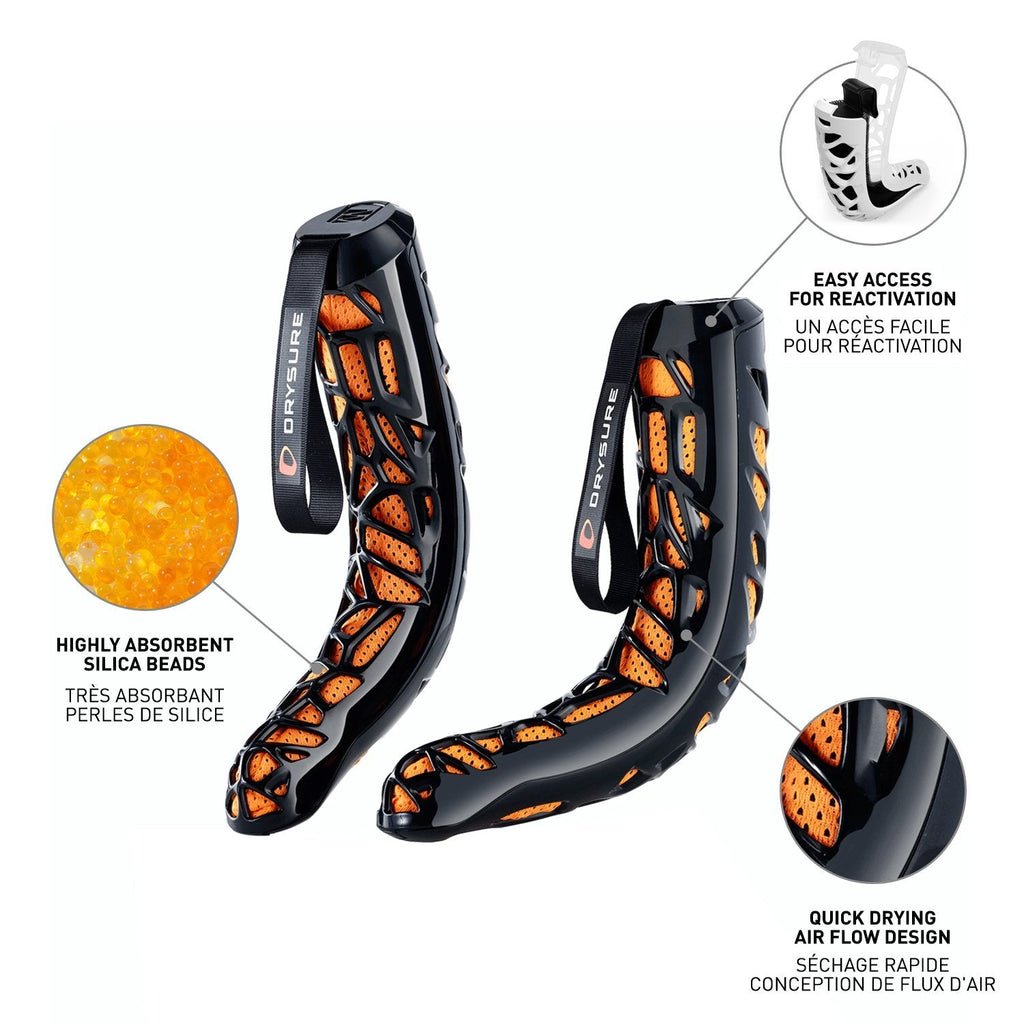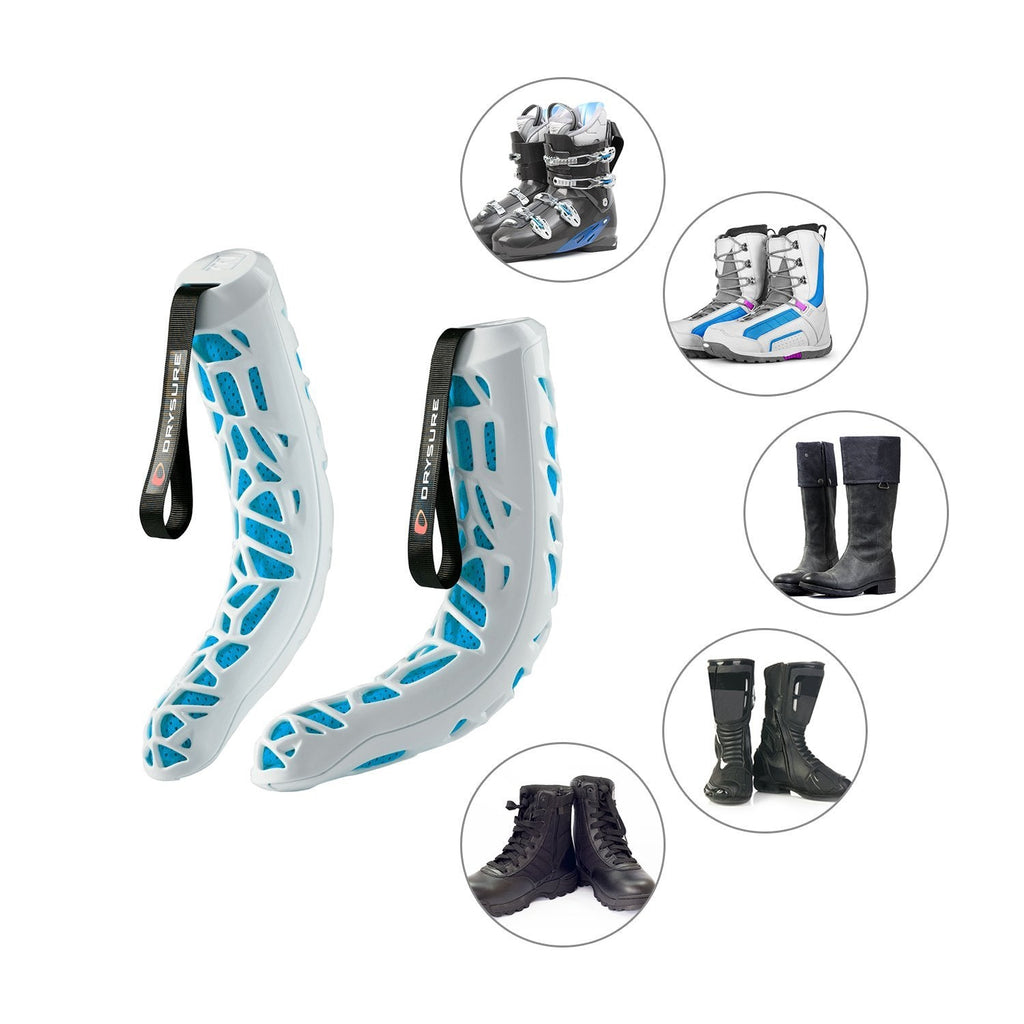 Black & Pink Drysure Extreme
Drysure Extreme Boot Dryers: Your Ultimate Solution for Dryness and Freshness

Tired of damp, smelly, and uncomfortable boots after your outdoor adventures? Say goodbye to the hassle of traditional boot drying methods and welcome the innovation of Drysure Extreme Boot Dryers.
🌟 Key Features:
1️⃣ Efficient Drying Technology: Drysure Extreme Boot Dryers utilize patented, moisture-absorbing technology to effectively and quickly remove moisture from your boots. No electricity, batteries, or heat required – making them safe for all types of footwear.
2️⃣ Fast and Silent: Experience silent yet rapid drying. Say farewell to noisy electric dryers and enjoy peaceful, efficient drying without the risk of damaging your precious boots.
3️⃣ All-Weather Performance: These boot dryers are designed for all seasons. Whether it's wet winter snow or sweaty summer hikes, Drysure Extreme Boot Dryers keep your boots dry and odor-free.
4️⃣ Reusable and Eco-Friendly: The dryers are reusable, making them a cost-effective and eco-friendly solution. Say goodbye to disposable drying agents and contribute to a cleaner planet.
5️⃣ Compact and Portable: Their lightweight design makes them perfect for travel, so you can keep your boots dry and comfortable on the go.
How It Works:
Simply place the Drysure Extreme Boot Dryers inside your boots after each use.

Leave them inside the boots overnight.
The moisture-absorbing beads will work their magic, drying out your boots.
Remove the Drysure Extreme dryers and enjoy dry, fresh, and odor-free boots!
Benefits:
Extends the lifespan of your boots by preventing moisture-related damage.
Reduces the risk of fungal and bacterial growth.
Keeps your boots smelling fresh, ensuring your comfort and confidence.
Perfect for:
Hikers
Skiers
Snowboarders
Cyclists
Hunters
Anyone with moisture-prone footwear
Say goodbye to soggy, smelly boots and invest in the Drysure Extreme Boot Dryers. Your boots, feet, and adventures will thank you!
Package Includes:
Two Drysure Extreme Boot Dryers
Weight 0.8kg (Approx 1.75llbs)
Customer Testimonial:
"Very impressed with how effective these are. I have used them on ski boots, walking boots, and trainers on multiple occasions."
Don't let wet, smelly boots be the bane of your adventures. Invest in Drysure Extreme Boot Dryers and experience dryness, freshness, and unparalleled comfort like never before. Order today and take the first step towards the future of boot care.